1
« Last post by Antus67 on Today at 01:41:19 am »
LuminosityLink was sold and supported online by defendant and his affiliates.
BY: Dan Goodin - 7/16/2018, 7:29 PM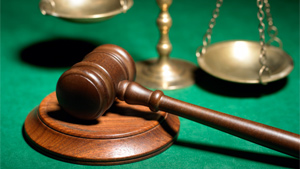 A Kentucky man has pleaded guilty to federal charges he developed, marketed, and provided technical support for software he knew customers used illegally to take control of other people's computers.
Colton Grubbs used the handle KFC Watermelon to advertise the LuminosityLink administrative tool on Hackforums[dot]net, federal prosecutors alleged in an indictment filed last month. The indictment said the tool provided a variety of malicious capabilities including the ability for purchasers to control others' computers, surreptitiously record users' activities, and to view their files, login credentials, and personal information. The defendant, prosecutors said, also used the hacker forum and a website located at luminosity[dot]link to teach users how to conceal their identities and prevent antivirus programs from detecting the tool.
full article here:
https://arstechnica.com/tech-policy/2018/07/developer-faces-prison-after-admitting-admin-software-was-really-a-rat/